KAZAN - reu
KAZAN, een Duitse Herder geboren in 2006.
KAZAN verblijft in een Engels vakantiepension in de buurt van de finca. Zijn baasje kan hem niet meer terugnemen om gezondheidsredenen. In het pension kan hij ook niet lang blijven en dus is KAZAN dringend op zoek naar een eigen thuis.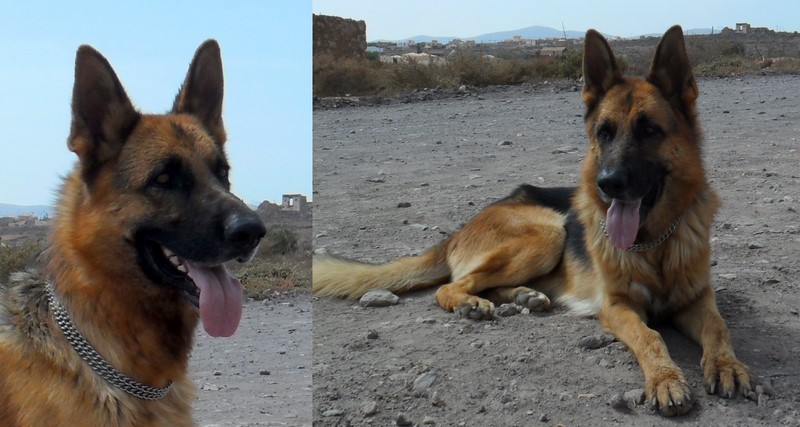 KAZAN is een enorm aanhankelijke reu, momenteel dus 5 jaar oud, gecastreerd en geënt. Hij kan goed overweg en is ook OK met de katten in het pension. Hij gaat graag mee in de auto of mee ope reis en kan goed mee zonder riem.
Wie geeft deze vriendelijke herder weer een fijn thuis?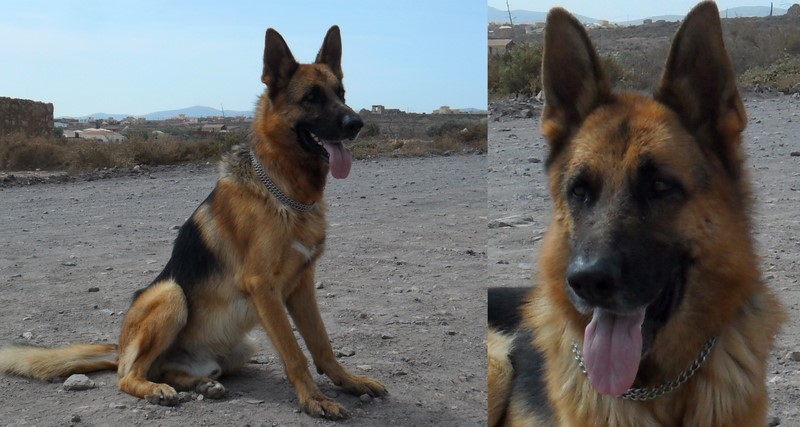 You cannot save the dogs of the world, but you can save the world of one dog!
Heeft u interesse in KAZAN, stuur dan svp even een mail naar Dit e-mailadres wordt beveiligd tegen spambots. JavaScript dient ingeschakeld te zijn om het te bekijken.
MAIL from DOGPENSION DOLITTLES:
I have been looking after a German Shepherd named KAZAN for some time now.
Kazan is very affectionate. He's 5 years old, castrated and fully vaccinated. He's good with other dogs and appears to be OK with cats. He's a good traveller and is good off the lead. The previous owner can not keep him due to health issues and we are not in a position to keep him for a long period of time.
If you know of anyone who may be interested in him would you please contact me or pass my details on to them.
Many thanks
Antonia - Dolittles dogpension